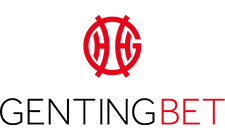 Given the fact that the Genting has over 40 casinos dotted throughout the UK, there's a good chance you've already heard of the casino brand. It's a vastly popular brand throughout the UK, but do you know its origins? Despite its strong presence in the UK, Genting isn't actually a British brand, but rather a Malaysian brand. That might have surprised you because it's such a big gambling establishment in Britain and you'd instantly think it would have British influence. It doesn't! In fact, it's a Malaysian corporation that has its headquarters in Kuala Lumpur. Its history also dates back to 1965, so it's a gambling industry expert.
Genting is highly respected throughout the globe. It's known to be a secure and trustworthy gaming institution and is considered to be one of the best betting providers of the modern world. Genting also offers a wide range of products such as online casinos, a sportsbook – our focus for today – and much more!
In the UK, Genting's operations are run from Alderney, in the Channel Islands, and the company holds a UK Gambling Commission License. This allows the company to provide sports betting services online.
One of top betting sites
In summary, Genting Bet is a top casino. With £10 available if you lose your first bet, there's no real reason not to sign up and get betting on your favorite sport.