How to Play Online BlackJack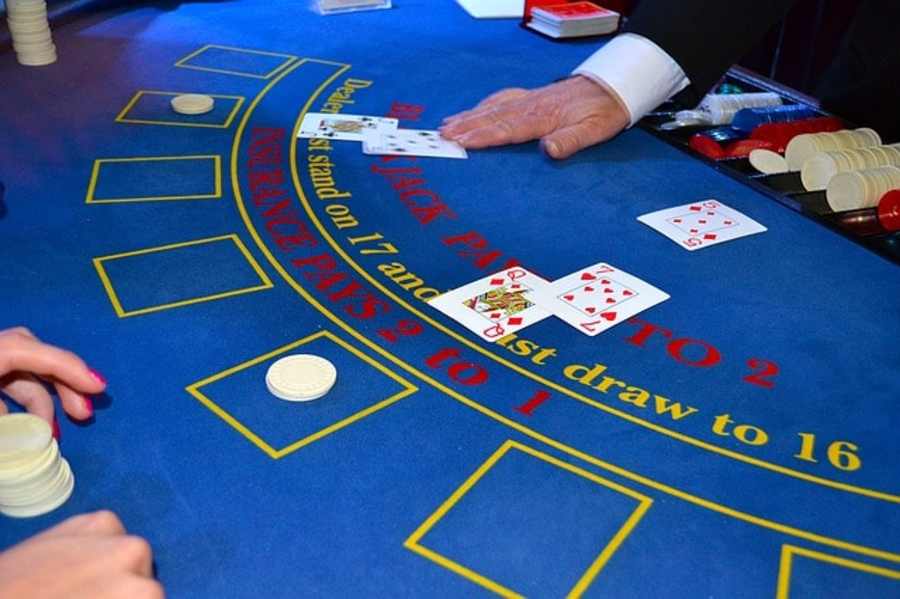 Blackjack, as you probably know, is one of the world's most popular casino card games that most people enjoy without a particular strategy or plan. As online and live casinos have grown in number, the popularity of blackjack and online blackjack has grown, too. While there are a great many casinos where blackjack can be played without strategy, there are many where having a strategy can help.
Luckily, the rules of blackjack are not so difficult to learn if you are determined to play seriously. All it takes is practice; the more you play the better you will become.
Also, online, it is a lot easier to learn the rule and develop a strategy than it is with land-based casinos. This is because when you play online blackjack live at a live casino, you have a lot more time to think, you are a lot more comfortable, and, most importantly, you can refer to guides, notes, and cheat sheets, something that is not possible in the real world.
5 Tips for Blackjack
Before we explain the rules, we're going to highlight five basic blackjack tips that you need to know about. These increase your chances of beating the dealer in the long term.
Choose a live blackjack table with limits that fit your bankroll. Ideally, you want a table that is no more than 5% of your bankroll.
Play one hand at a time and do not use more than one seat in-order to play more hands if you do. To follow blackjack strategy and learn, you need to concentrate. This is not something you can do if your attention is split between multiple hands or seats.
Do not take insurance when you have a 10 card in your hand (we will explain what a 10 card is shortly).
Do not get carried away just because you are on a winning streak. Getting cocky and betting more money simply because you have won a few hands will lead to losses. You should focus on developing a strategy as a newbie, not winning, and stick to it.
Taking a late position in a blackjack table is much better than taking an early position because you can see what cards have already been played.
These are five very basic but very useful tips. Keep them in mind and stick to them and you will find it a lot easier to develop and stick to your own strategy.
The Basic Rules of Live Online Blackjack
There are three things you need to know. In blackjack, it is you vs the dealer. You win if the dealer goes bust, not if you reach 21. Other players have no bearing on your game. These are three things that many people neglect to realise and this causes players to make wrong decisions and ultimately lose. So, don't forget them.
At the start of the game, you will be dealt two cards face up. The dealer will be dealt one card face up and one card face down. The face-down card is known as the 'hole' card.
Any card with a picture is worth 10 points, other cards are worth two to nine depending on what number is on the card. An Ace can be either one or 11 points.
When you have your cards and the game begins, you have the following options:
Stand—Where a player sticks with their cards because they are happy with them
Hit—Where a player draws another card. This can be done up until 21 or bust
Double—Where a player doubles their bet and receives one more card
Split—If a player has two 10-point cards, the player may split them and double their bet size. Each of the two cards will be joined by another card to form two separate hands which will be played individually.
You can also 'surrender' yourself and get half of your stake back. This is used when players want to give up after seeing their cards because they have been dealt a bad hand.
When the players have finished making their decisions, the dealer will now reveal their hole card (the one that is face-down). If the dealer has 16 or less, they will draw another card and will stand if the total is 17 or more. If the dealer goes over 21, they will bust and any player still in the hand will win.
If the dealer doesn't bust, the higher total between the player and the dealer will win. If both the dealer and the player have the same total, the hand is a push and the stake will be returned to the player.
That just about sums up online blackjack. We recommend consulting other guides and resources before playing if you still have questions.
We receive advertising fees from the service providers we rank below. Advertising Disclosure
learn more