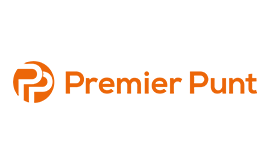 Founded back in 2013, Premier Punt started out as a Fantasy Football website. Its owner and founder, John Gordon, started Premier Punt as a hobby and side project to his full-time day job in the oil industry. Since this time, however, Premier Punt has grown to become a reputable sportsbook with a loyal legion of players.
Whilst it is no exaggeration to say that Premier Punt doesn't come anywhere near big names and industry giants like bet365, Ladbrokes, and William Hill, that's not to say this smaller sportsbook isn't worth looking at. And, in a few years' time, Premier Punt may well become a big name in its own right—it is certainly on the right tracks.
When Premier Punt took the jump and changed its direction from being a fantasy football website to becoming a fully-fledged sportsbook, its operators the necessary steps to ensure that the sportsbook meets all licencing and regulatory requirements.
As such, Premier Punt is regulated by the UK Gambling Commission. This means that it is a safe and secure environment where all players' personal information is safe and secure.