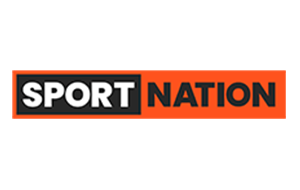 Sport Nation are the new players on the UK betting scene and only launched their website in 2016. Originally launched as Bet on Brazil, they rebranded in August 2017 to Sport Nation to appeal to a wider audience – this has clearly worked, and they are fast becoming one if the UK's biggest names in online betting, attracting more and more punters every month.
Sport Nation has a brilliant approach to customer service and treats all of its customers and punters like some form of hugely extended family; they have amazing loyalty promotions and features to match this strong approach to customer service and are beating some of the betting industry's biggest players with their offers and loyalty bonuses. Sport Nation provides unique value for its customers and puts some of the UK's other betting sites to shame.
Sport Nation is based on a former Tottenham, Scotland and Ipswich football player, Alan Brazil, and, as such, the website is heavily catered to football betting.
Site Navigation & User Experience
The website's main interface is very simple and intuitive, using the SBtechs sportsbook platform since its relaunch which is very easy to navigate and highly regarded throughout the industry. The website's design focuses on darker colours such as blacks and greys, so it is easy on the eye. The design makes everything very easy to read and its simple navigation means you are able to find everything you are looking for with relative ease.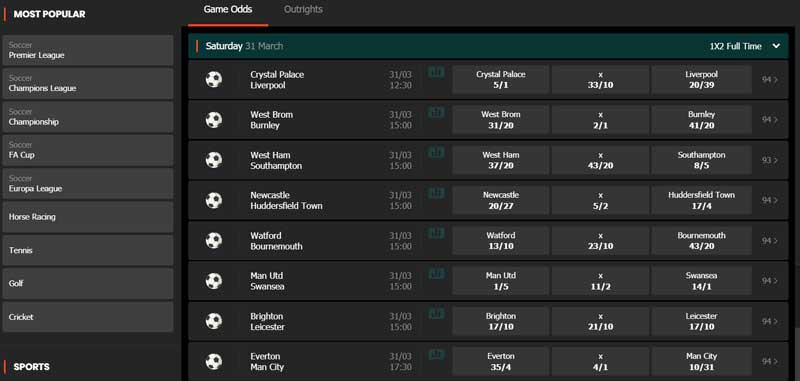 Unlike most other betting sites, Sport Nation does not clog up its site with banner advertisements, flashing images and lots of other interactive media, meaning the site is a complete breeze to use and is not an assault on the eyes.
You can reach everything on the website from the homepage; there are buttons and sections for all parts of the site and customer support is available with just a few mouse clicks, so if you do find yourself lost it will not be long until you are back on track!
Back to top

↑
Sport Nation Markets
With their re-brand, Sport Nation launched three times more markets to cater for the demand of an ever-growing audience of punters from all over the place, who all demanded something different. Thanks to this, you can now bet on all sorts of markets including trotting, eSports and cycling; the website is no longer just about football. This diversification has only helped their growth and their addition of smaller, lesser-known markets such as eSports and trotting helps appeal to niche markets which will only serve to make the site an even bigger success.
The depth of these markets is staggering, too. With football, for example, there are over 100 different lines covering major football tournaments and matches. There are also football leagues which are not often found on other major betting sites, such as divisions from Qatar, Iran and the United Arab Emirates.
The minimum bet you can place on Sport Nation is £0.10 and the maximum stake depends on the payout. This isn't much different from most other sites, aside from the fact you cannot place a stake below £0.10; no penny bets here! There are also no sport specific maximum pay-outs either, there are site-wide numbers instead – £25,000 in any one day or £50,000 in any one week. This is where Sport Nation shows its infancy, but this isn't something which is going to be a problem for most punters – how many of us can say we have won anything close to £25,000 in one day?!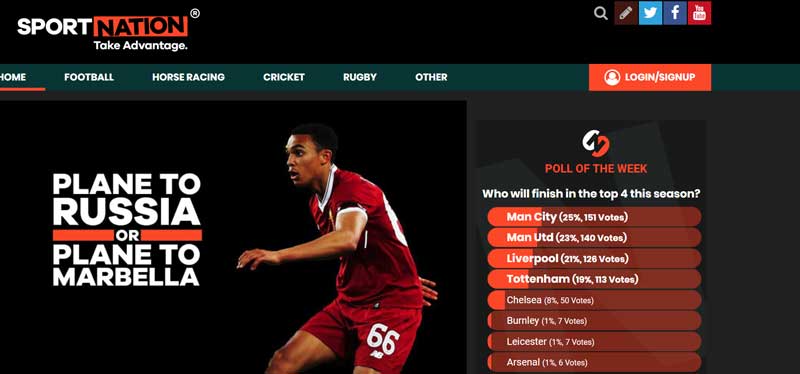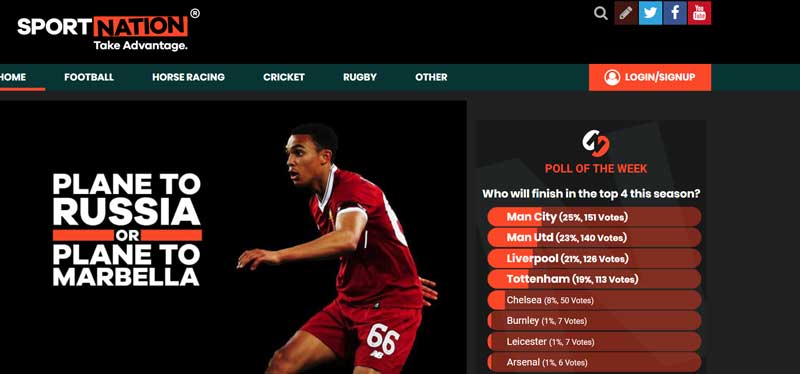 Back to top

↑