The Newbie's online slots guide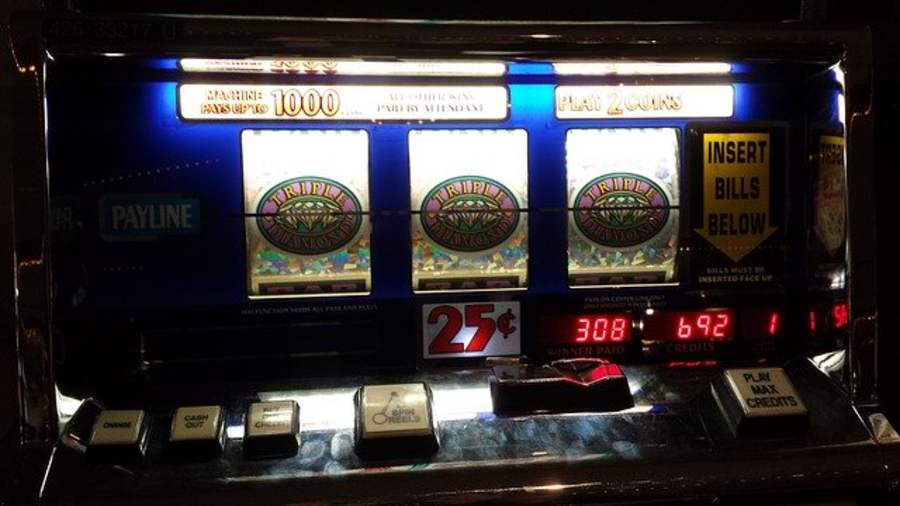 Playing online slots is one of the easiest forms of online playing. All you need to do is stake some cash, hit the play button, and wait eagerly for your result, hoping that it's one that will lead to riches. After your spin, you either take what you have won and leave or use more coins and play again. If it's a bonus machine, you might even be taken to a free bonus round.
Playing this way can lead to automatic, somewhat 'mindless' play where you blow through a boatload of cash very quickly. If you are brand new to online slots or find that you are getting through your money too quickly, use this guide to make sure that your playing method is the right one.
Basics of Online Slots Machines
Each slot machine has a series of reals. The number of reels is always odd—three, five, seven, and even nine are the most common numbers—and they have a variety of icons and symbols on them.
You win money if, when the reels stop spinning, these symbols and icons align in a winning combination on one or more paylines.
A slot machine's payline is the rows going from left to right and paylines can be composed of symbols that are all in the same row, or they may be in rows that vary across the reels (e.g. diagonal). Machines can have as little as one and as many as 50 paylines.
Some symbols can have special properties such as free spin, wild, and bonus. This depends on each individual slot machine, though. Free spin symbols give you a free spin, bonus symbols let you play a bonus round, and wild symbols are used to complete paylines because they can become any other symbol.
Before you play any slot machine, make sure you check out the payout table—this will tell you which symbol combinations return which winnings.
Choosing the Right Machine
Choosing a machine is largely down to personal preference, however, there are a few things you need to account for. As a newbie, it may take you some time to learn the various machines and how they differ from one another, so spend some time playing in 'free play' mode before you pay for any real spins.
Some of the things you should consider when choosing online slots include:
Whether you like the look or feel of the machine
Whether the machine seems exciting to play
If there is a free bonus round available
If the number of paylines and reels meets your expectations
What the maximum jackpot is and if it's good value
Make sure that you pick the machine that is right for you. This includes playing those that fit within your budget. Make sure you get as many decent spins as you can for your money. Once you have decided on a machine, you are ready to start playing for real money.
How to Play Online Slots
As you learn the game, you will develop your own specific playing methods which you are more comfortable with. This is fine because slots are a very versatile game with no real 'right' or 'wrong' playing method.
That being said, there are a few things to be aware of when playing online slots:
Ensure you stay focused on the game
Track how much money you have spent
Track how much money you have won and lost
Stop playing when you have spent your original budget
Stop playing if you win a large amount of cash
Play for fun—don't use it as a means to an end
Playing Online Slots is Easy
While slot machines are some of the simplest (and most fun) online gambling methods, it is very easy to get sucked in and lose track of reality. As such, preparation is essential.
Knowing a machine before you get stuck in and start playing will help you understand the choices you are making and the different ways you can play, meaning that you will be far more likely to enjoy yourself and less likely to start losing substantial sums of money.
Make sure you stick to your budget and stay focused, though, especially as a new player.
We receive advertising fees from the service providers we rank below. Advertising Disclosure
learn more